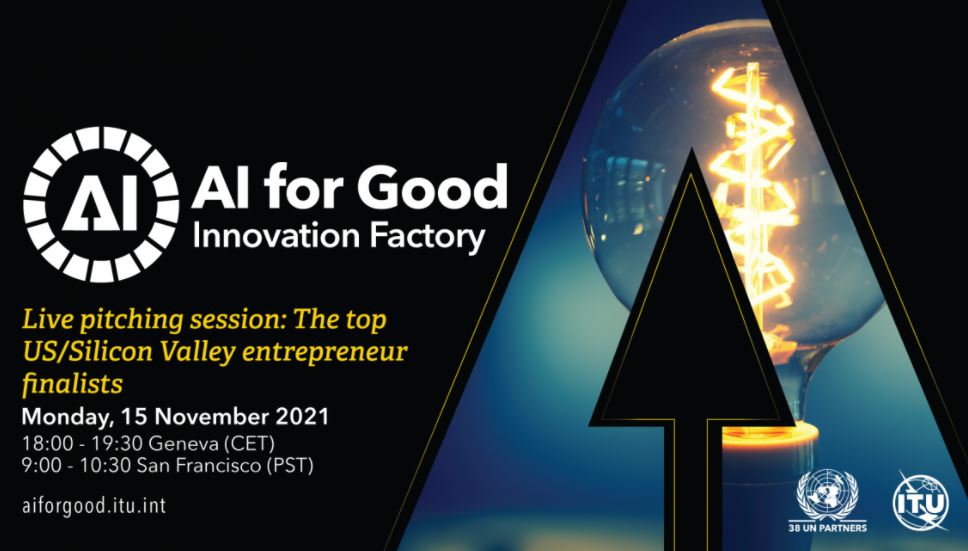 Watch the top US/Silicon Valley entrepreneur finalists present their innovative AI-powered and SDG-driven solutions to the honorary US judges.
In partnership with Tortora Brayda Institute, the selected finalists represent the US/Silicon Valley region and compete against each other to win a spot at the Global Grand Finale on December 9th.
Honorary Judges
Co-organizer Tortora Brayda Institute, in partnership with AI for Good, has handpicked top AI experts to identify the winner to represent US talent.


The honorary judges are:
Aaron Burciaga,

 

Vice President Data and Artificial Intelligence, ECS
Sarah Storelli,

 

Global Marketing Leader, Amazon Web Services (AWS) Worldwide Public Sector
Cydni (Rogers) Tetro,

 

CEO and Board Member, Brandless, Inc.
Carlo Tortora Brayda,

 

CEO, Gorilla Corporation and Founder and Executive Chairman,

 

Tortora Brayda Institute
Joseph J. Hopkins,

 

Founder and Senior Managing Partner, The IPRESTIGE Emerge Fund LLC